Turning off SpamAssassin for your ConnectNC hosting account can be accomplished in a few steps.

1. Login to your cPanel account as the administrator

2. Navigate to the Email section.

3. Click on Apache SpamAssassin.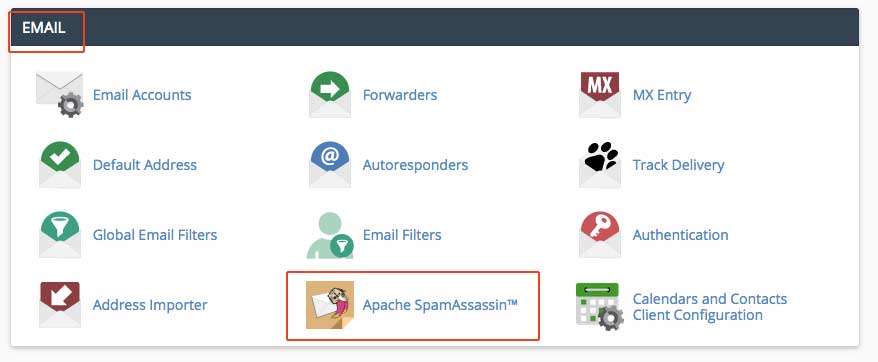 4. Click on Disable Apache SpamAssassin.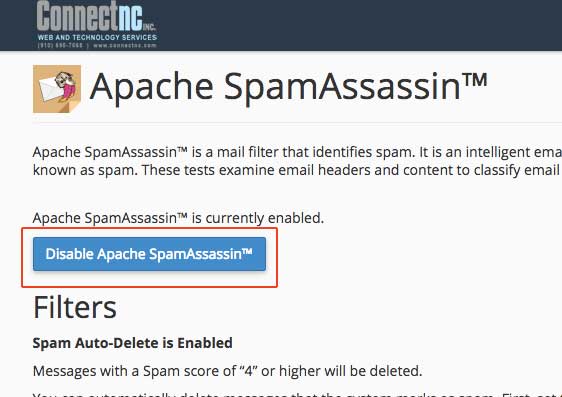 You will be presented with the following screen, which indicates it was successfully disabled.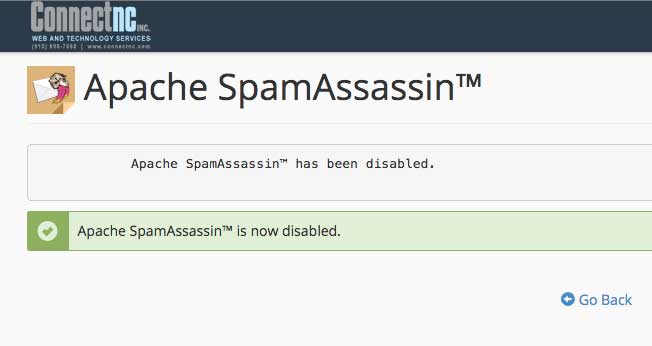 Do you need help configuring custom Apache SpamAssassin filters for your hosting account's email? ?Please click here to contact ConnectNC!