If you need to track delivery of a message you've sent, it's a few simple steps!

1. ?Login to your cPanel dashboard as the administrator. ??

2. ?Navigate to the Email section and click on "Track Delivery."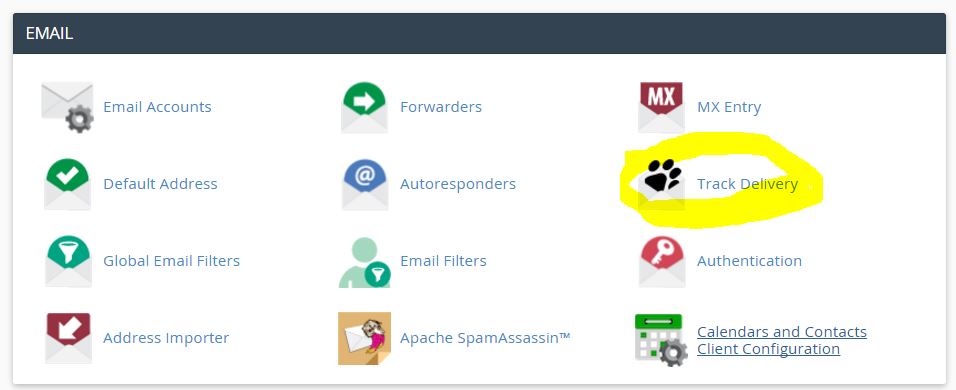 3. ?Type the reciepient's email address into the search box and click "Show All." ?If you want to view the full message log, leave "Recipient Email" blank and click on "Show All."